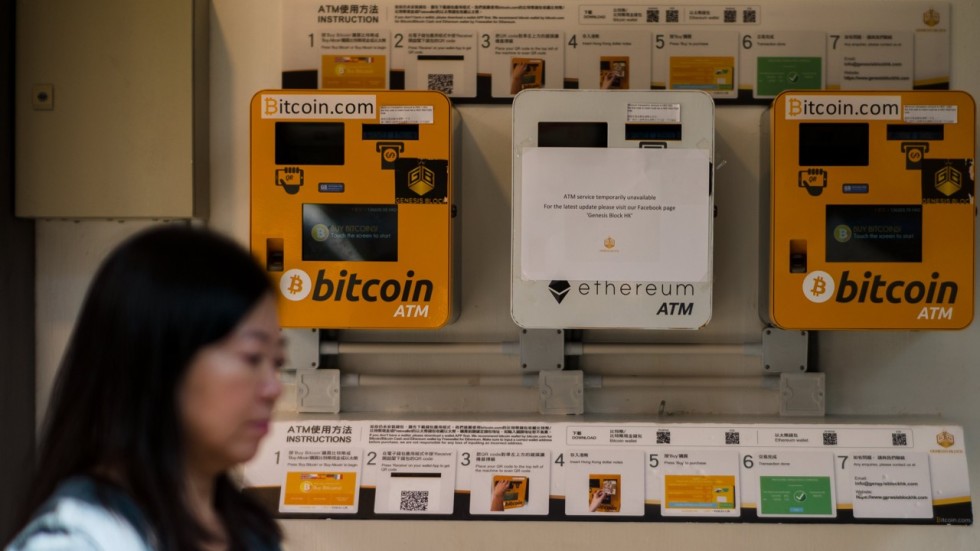 The massive rise in the cryptocurrency's value has piqued investors' interest, but insiders say many are not aware of what they are dealing with.
Bob Laberge, a data warehouse technical specialist in his 50s, invested in bitcoin for the first time on November 15 – when the digital currency was valued at about US$6,600 – knowing very little about it. He invested US$500 as a test – each individual bitcoin can be reduced into smaller pieces – and everything went smoothly.
That US$500 investment is now worth about $1,350.
Two weeks after his first punt Laberge decided to invest "tens of thousands more". But when he did, the bitcoin exchange he was dealing with did not credit his bitcoin wallet for four days.
"The way I dealt with the banks was exactly the mindset when I was getting into bitcoin," Laberge, who is Canadian but lives in Hong Kong, said.
He found a direct contact for the exchange's compliance officer and was able get his bitcoin after filing some additional "know your customer" applications, through which the exchange strengthens its security by taking clients' details.
"For most exchanges it's very difficult to get in touch with them. The only way to contact people, unlike a bank where you call their number and someone answers in a couple of minutes, is through a support ticket. And if they don't answer the support ticket you are left hanging and it's stressful when you've got a huge amount of money sitting there," Laberge said.
Laberge's experience is not unusual for some new bitcoin users, but most are shocked when they are faced with this kind of scenario.
Bitcoin is the world's best-known cryptocurrency. It is a secure digital token, which users store in digital wallets on phones or computers, to spend on all manner of items, mainly online but also at bricks-and-mortar shops. It is also prized as an investment, and its value is booming.
Its price has shot up astronomically in the past year, from about US$1,000 per individual unit to as high as US$18,000, outperforming all other investments by a massive margin.
Bitcoin bulls see the skyrocketing price and trading of bitcoin futures in the US, which began on December 11, as a rebuke to naysayers who had predicted its demise multiple times since its debut. Some traditional banking pundits have gone as far to say bitcoin could collapse the global economy. 
The recent surge in bitcoin's value has investors, both professional and amateur, clamouring to climb aboard the financial juggernaut. But seasoned bitcoin investors and entrepreneurs are warning Hongkongers about the risks associated with the cryptocurrency, which they feel new investors do not understand, looking only to make a quick profit.
"There is certainly a big influx of new [bitcoin] users; the price increases give people an incentive to get in as fast as they can," Hong Kong Bitcoin Association president Leo Weese said.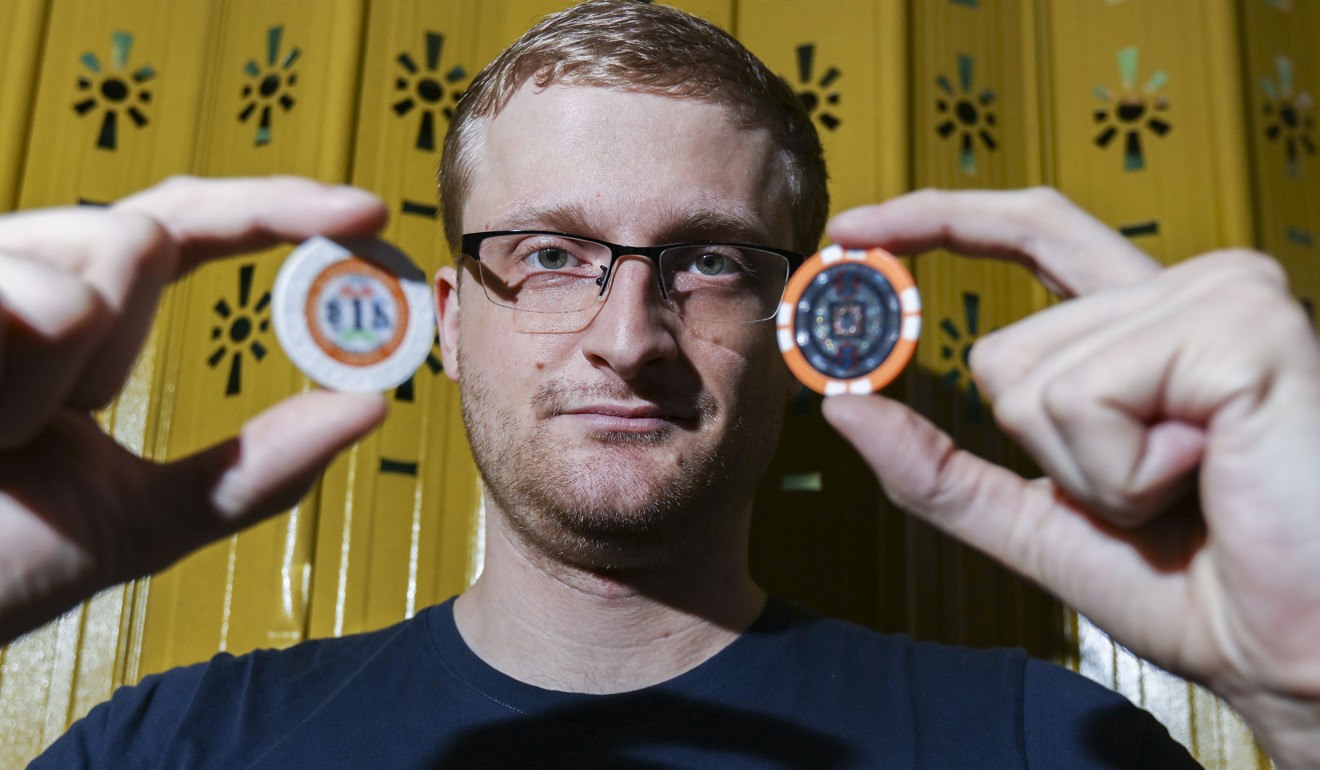 "The problem is that people are not making good decisions and they're not thinking about exactly what it is that they're investing in and what the risks are."
Many new users also expect buying and selling bitcoin to work like other assets – pay cash and receive your product almost immediately. But Weese – whose organisation promotes bitcoin's use in the city – said many exchanges were so overwhelmed with new customers that it could take weeks to process orders, which could frustrate and dishearten new users.
Staff at Hong Kong-based cryptocurrency exchange Gatecoin have been extremely busy vetting new customers and processing a surge in new orders, according to its marketing head Thomas Glucksmann. And he said the surging interest had given workers there a window onto how little some customers understand bitcoin. He cited one new bitcoin user who expected to receive a physical coin after buying the cryptocurrency, as an example of how poorly informed some users were.
"At the end of the day it's really down to the individual to accept the risk and to really know what they're getting into," Glucksmann said. "Don't get involved in something you don't understand."
Weese said there was a high risk of "poorly run" exchanges in Asia collapsing, which could plunge the price of bitcoin and leave some investors out of pocket.
"People confuse bitcoin always being around with bitcoin exchanges always being around, but that's not the case," he said.
The most famous bitcoin exchange collapse happened in 2014. Back then, Japanese exchange Mt. Gox suddenly went insolvent and announced that around 850,000 bitcoins – valued at more than US$450 million at the time – belonging to customers and the company were missing and possibly stolen.
Charles Mok, who represents the IT sector in the Legislative Council, said bitcoin's rise was a double-edged sword for the government and its drive to transform the city into a hi-tech developer.
"It puts us in a very uncomfortable situation. On the one hand we want to see an industry developing around cryptocurrency. But on the other hand, I don't think these kinds of speculative activities ... are really conducive to the long-term development of crypto-technology and cryptocurrencies," Mok said.
He predicted that if local bitcoin exchanges collapsed the Securities and Futures Commission (SFC) would want to regulate the industry. But they would not know how, Mok said, and could resort to drastic measures such as a complete ban on cryptocurrency trading in the city.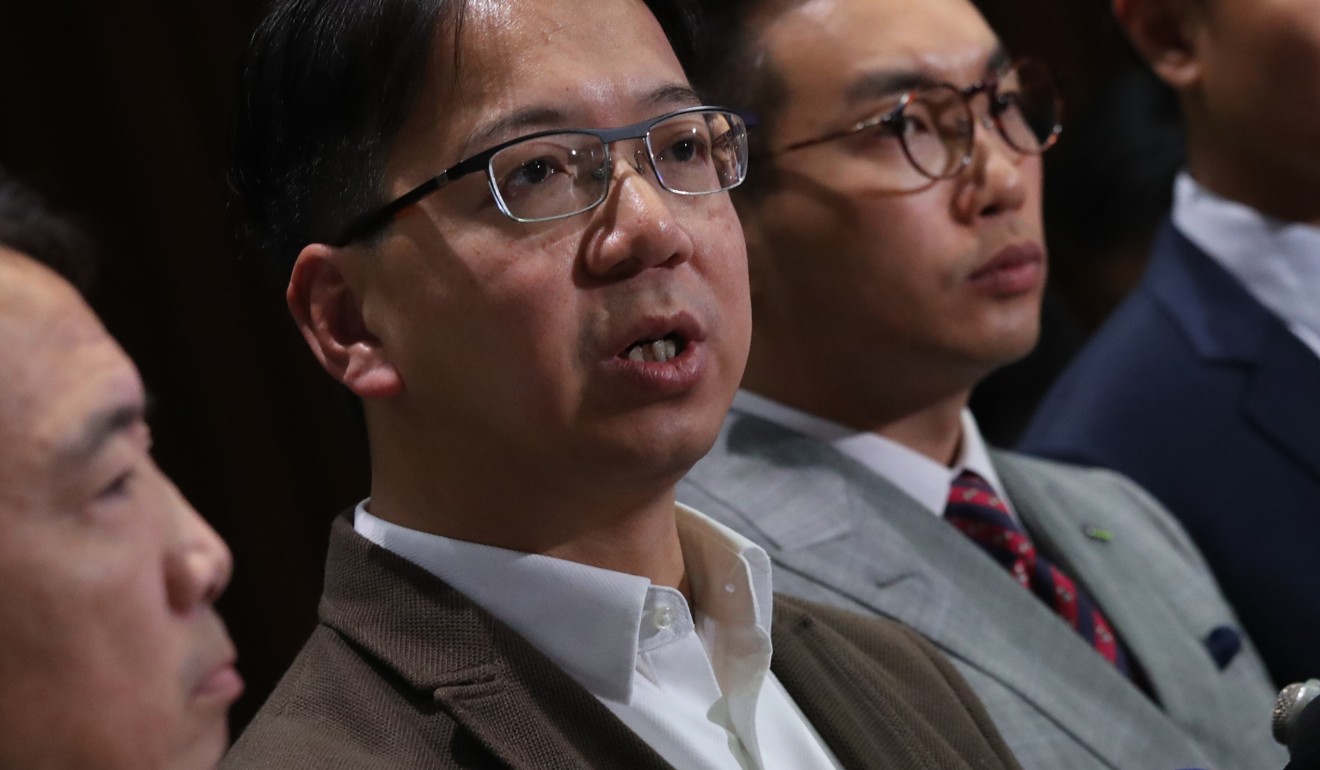 There have been no indications from regulatory bodies or the government of plans to regulate bitcoin, other cryptocurrencies or related investments.
Similar to previous public notices, the SFC warned on December 11 that bitcoin and other cryptocurrency-related investment products had to follow existing legal and regulatory requirements.
On December 6, Mok asked Secretary for Financial Services and the Treasury James Lau about regulating initial coin offerings – fundraising by the issue of digital currencies outside the regulatory framework. But Lau's reply gave no suggestion that the government was looking to issue guidelines or regulations.
Weese recommended new bitcoin users not invest their savings in the digital currency, instead investing small amounts of new income every month. He also warned them to expect, and be prepared for, dramatic drops in price.
Glucksmann's advice was to store cryptocurrencies on offline hardware wallets, as opposed to software wallets connected to the internet, which could be hacked.
Laberge, the bitcoin investor, said he would not invest any more money, "just in case it falls", even though his bitcoin had increased more than 70 per cent in value in a month.
"My wife saw that it was going up and she said we should invest more but I said 'No, let's not lose our heads'," he said.